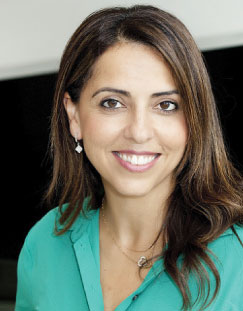 Mums In Business : BizChat
We chat to a mum in business to find out what life as an entrepreneur is really like.
with Lielette Calleja / Founder and Director: All That Counts
Tell us about your business.
All That Counts has over 20 years' experience in bookkeeping and accounting for both small and large business. Our client account managers are certified advisors in QuickBooks, MYOB and Xero plus a number of add on solutions that integrate with accounting systems. We service a variety of businesses across different industries in Australia.
Why did you decide to start your business?
I started the business to empower, educate and give confidence to business owners to take control of their numbers. Taking control means engaging with a professional advisor who understands your business needs and is able to work with you so your business numbers start speaking your language.
How has the business evolved?
A typical client is no longer typical. Business owners are tech savvier and are willing to embrace cloud technology. It allows all of us to become more flexible and work remotely.
I am often attending conferences and expos and that's work too! Gone are the days where I sit behind my desk and just enter data. My job is to go out there and source the best small business solution for my clients.
What challenges have you faced and overcome?
Keeping up to date with technology and finding staff that are across all the accounting platforms. We have become a product of our environment with so much distraction and noise in our lives via emails, SMS and social media. Using social media to position ourselves as experts didn't come naturally to me but it's a challenge I have overcome.
How have you found juggling being a parent with a business owner?
I wish I could switch off more and be more present when I'm at home with my family but one of the challenges of being a business owner is having to always being on for your clients and your team. I try not to look at emails or turn my computer on at weekends except for Sunday nights where I like to prep for the week I have an amazing support network of school mums who are always there for my family.
What advice would you give to another mum looking to start her own business?
Understand your WHY. This has to be the first thing you do. Forget business plans and forecasts. They will come later and a good accountant can help you with this. You need to be very clear on your WHY. It will drive your determination and be there when you lose your mojo. And surround yourself with experts.