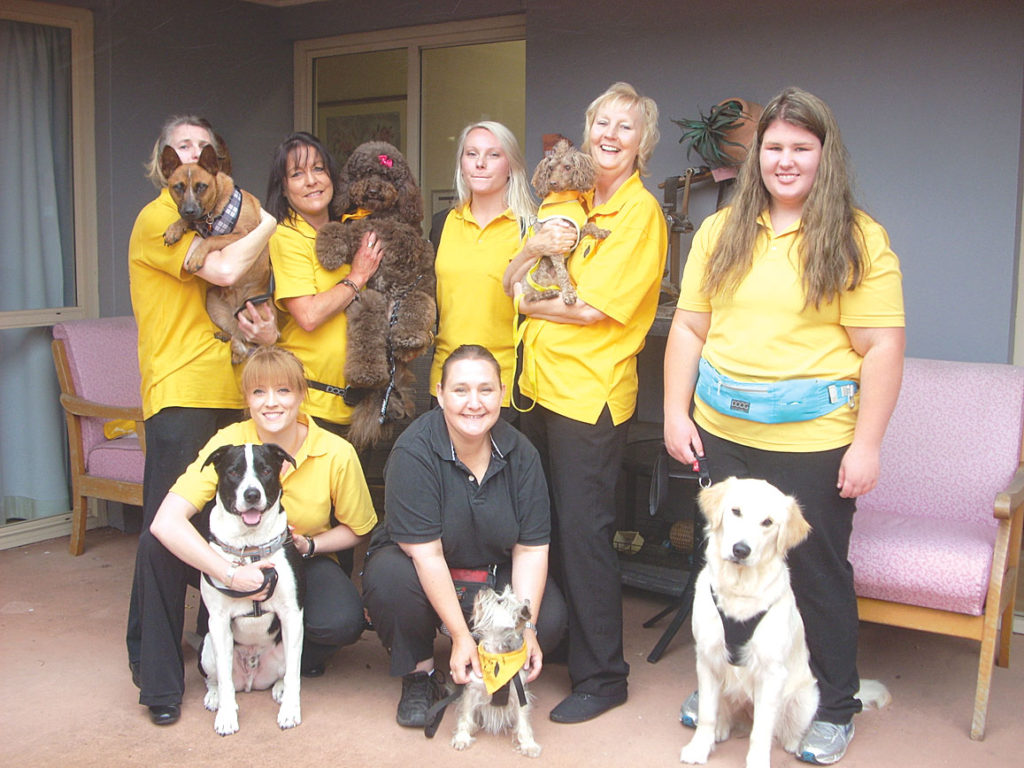 MAKE A DIFFERENCE: Velma's Pets as Therapy
PHOTO: The volunteers and therapy animals at Velma's Pets as Therapy.
by Lorna Gordon
For those of you who have a furry companion, it will come as no surprise that they help to lift your spirits, give comfort and can make you laugh with their antics. But did you know that petting animals can also help lower blood pressure and release endorphins in our bodies to make us happy?
After a four year battle with a chronic illness, Velma Harris realised how important her dog Honey had been to her through the time she had been sick as well as during her recovery. Using her experience, she set out to help others who were housebound or chronically ill by forming a charity that would take pets to visit them and help spread the love the furry friends can give.
"The smiles that we are met with when we take an animal for a visit are wonderful. Animals break down the barriers between people and accept you as yourself," says Velma.
"Animals help you feel better. When petting an animal, hormones are released in the brain and it helps boost the immune system and lower blood pressure. We all gain a natural biological and social benefit from pets."
It's not just dogs that can be used as therapy animals either. Velma has cats and a rabbit that regularly go out to meet members of the community and they have even taken out week old chicks, much to the delight of the people who were lucky enough to get a visit.
Velma regularly sees the positive impact of animal therapy.
"One client came out of her room in the nursing home for the first time in six months and a nonverbal client started to make noises or 'talk' to a chicken that we had taken to visit their facility. Staff were amazed as he hadn't made a noise in a year!" she recalls.
Throughout the 17 years Velma's Pets as Therapy have operated, they have trained over 1000 volunteers. Most of the volunteers brought their own pets to work with, however if their pets weren't suitable, Velma and her staff would help to match them with another appropriate animal.
Velma's Pets as Therapy are currently recruiting volunteers in the Hills and are looking for people with dogs or cats who can spare a few hours each week or fortnight.
"People have to complete 30 hours of training and commit to a few hours per week or fortnight," Velma explains.
"They need their own transport to get to the clients and pay a membership fee of $55 per year to the charity."
They run free events where you can get more information on becoming a volunteer and where you and your pet can be assessed to become a therapy animal and handler. The next event is on 8th October at the Hornsby off-leash area.
For more information, check out the website at www.velmaspetsastherapy.com.au or contact them on 0432 578 210.