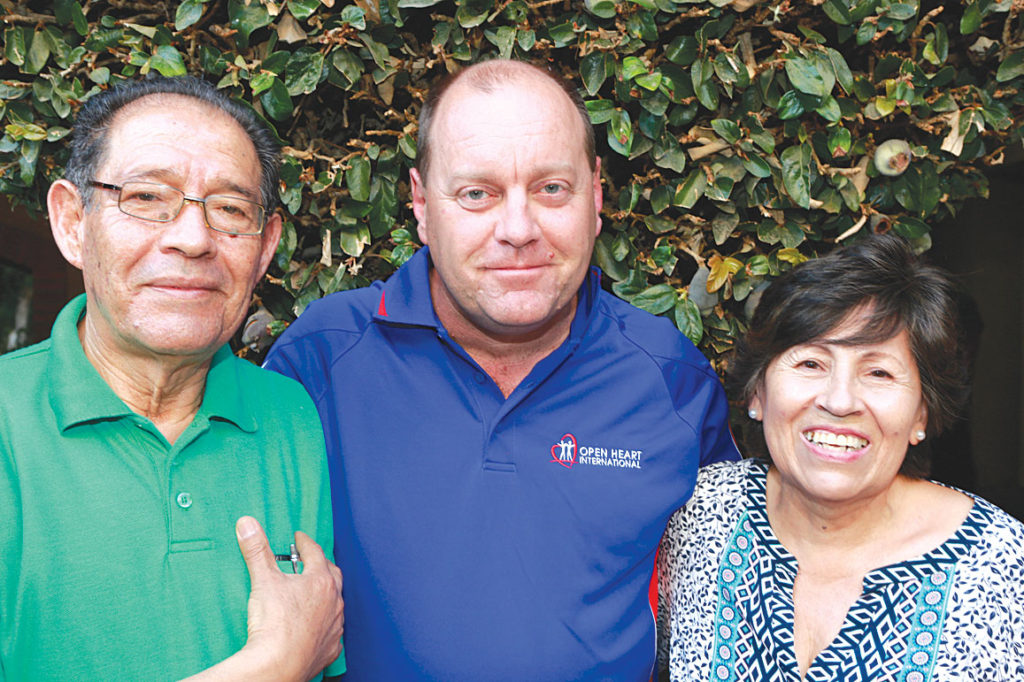 Local partnership saving lives
PHOTO: Frederico Cardona (Daisy's brother), Dr Ian Nicholson and Daisy Montano. Photo: Heather Singleman
by Lorraine Clifford
Open Heart International (OHI) is a partnership of Adventist Development and Relief Agency Australia and the Sydney Adventist Hospital. The OHI team provide life-saving medical care to patients of lower socio-economic communities in less developed countries such as Asia, Africa, India and South America.
OHI have collaborated with the Rotary Club of Norwest Sunrise on a new project, Medicos Bolivia.
The OHI team have just returned from Bolivia where they performed nine open heart operations. All team members volunteer their skills and time.
"We always have lots of learnings the first time we go in somewhere, as every location's culture and facilities are so different," Michael Were, General Manager of OHI, explains.
This project is the brainchild of Daisy Montano, a local school teacher and extremely active member of the Rotary Club of Norwest Sunrise.
"Dr Nicholson saved my brother's life when he operated on him in 2011. At that point I dared to dream that our Rotary club could take on the huge project of raising enough funds to send Dr Nicholson and his team to operate on Bolivians unable to access this kind of care," says Daisy.
Daisy approached OHI two years ago and potential partnership negotiations started. Norwest Rotary also partnered with a sister club in Cochabamba, Bolivia, who raised funds at a local level and helped Daisy facilitate the visit.
'We Treat, We Teach, We Empower' is a slogan for OHI and a key part of their work is to train medical staff in situ to enable ongoing, affordable and sustainable medical care.
"After hours of fundraising, translating and submitting global applications to Rotary International we finally raised enough funds for stage one of the project and  the day came for the OHI team to fly out!" an animated Daisy tells me.
Last month the specialist team of 12 performed the complex open heart operations at the Univalle University Hospital in Cochabamba. Surgery and post-operative care was closely watched by local cardiologists, doctors, nurses and interns. Operations were filmed and will be used in future training sessions.
"The team worked incredibly hard and delivered tutorials in the evening after operating each day," Michael tells me.
Seven operations were scheduled but through the hard work and commitment of OHI and the Univalle team, two extra operations were completed.
The hospital's directors organised a colourful Bolivian-style thank you dinner and awards ceremony in appreciation of OHI's work.
This is OHI's first trip to South America and this remarkable collaboration is testimony to what a team of professional volunteers, a local hospital, and a dream of a local Rotarian can achieve.